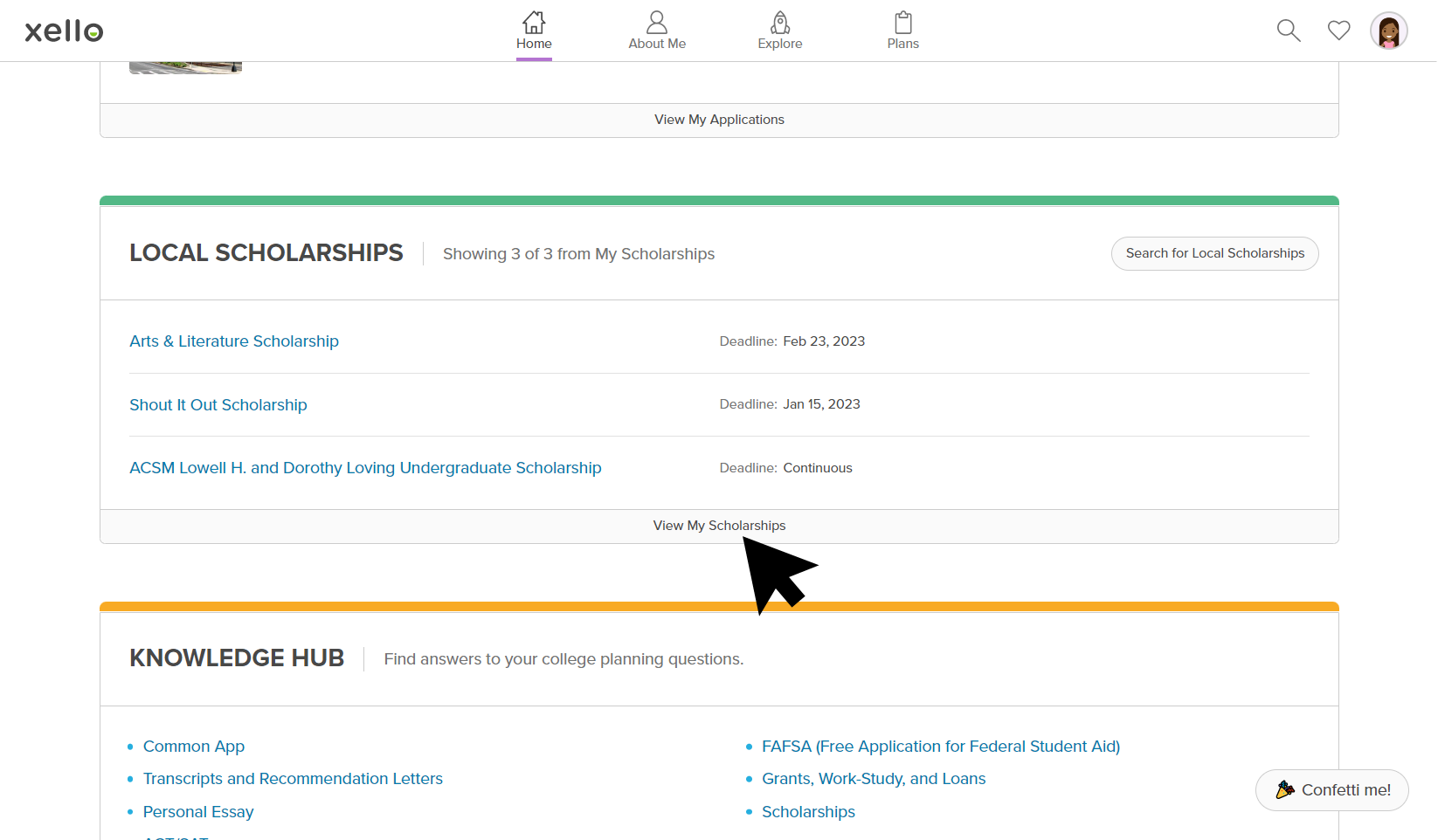 About Local Scholarships
A key part of the college application process is learning how to pay for college. Many students will opt not to apply to their first choice of college if they feel it is out of their price range. Scholarships are a valuable resource to help students pay for their tuition and other college expenses.
But finding scholarships that students are eligible for, are likely to win, and are worth the time and effort in applying for is an arduous, time consuming task - and students are already short on time.
This is where Xello's Local Scholarships tool comes in handy. Help your students with the difficult task of finding relevant, valuable, and local scholarships that they can apply to. Easily add a scholarship from your educator account in Xello so it's immediately available for your students to search, track their progress, and then celebrate when they win.
Then run reports on how many students are interested in the various scholarships, how many have applied, and how many have won.