In Xello, using the College Planning tool, students research the schools they're interested in, build a plan, and then track the action items, deadlines and application progress for each institution using the College Applications tracker.
Students request to have a Recommendation Letter written and sent to the institution of their choice. And track the progress of their request and the subsequent Recommendation Letter.
Once they know which institutions they'd like to apply for, they request their Transcript be sent on their behalf, and can easily track that progress as well.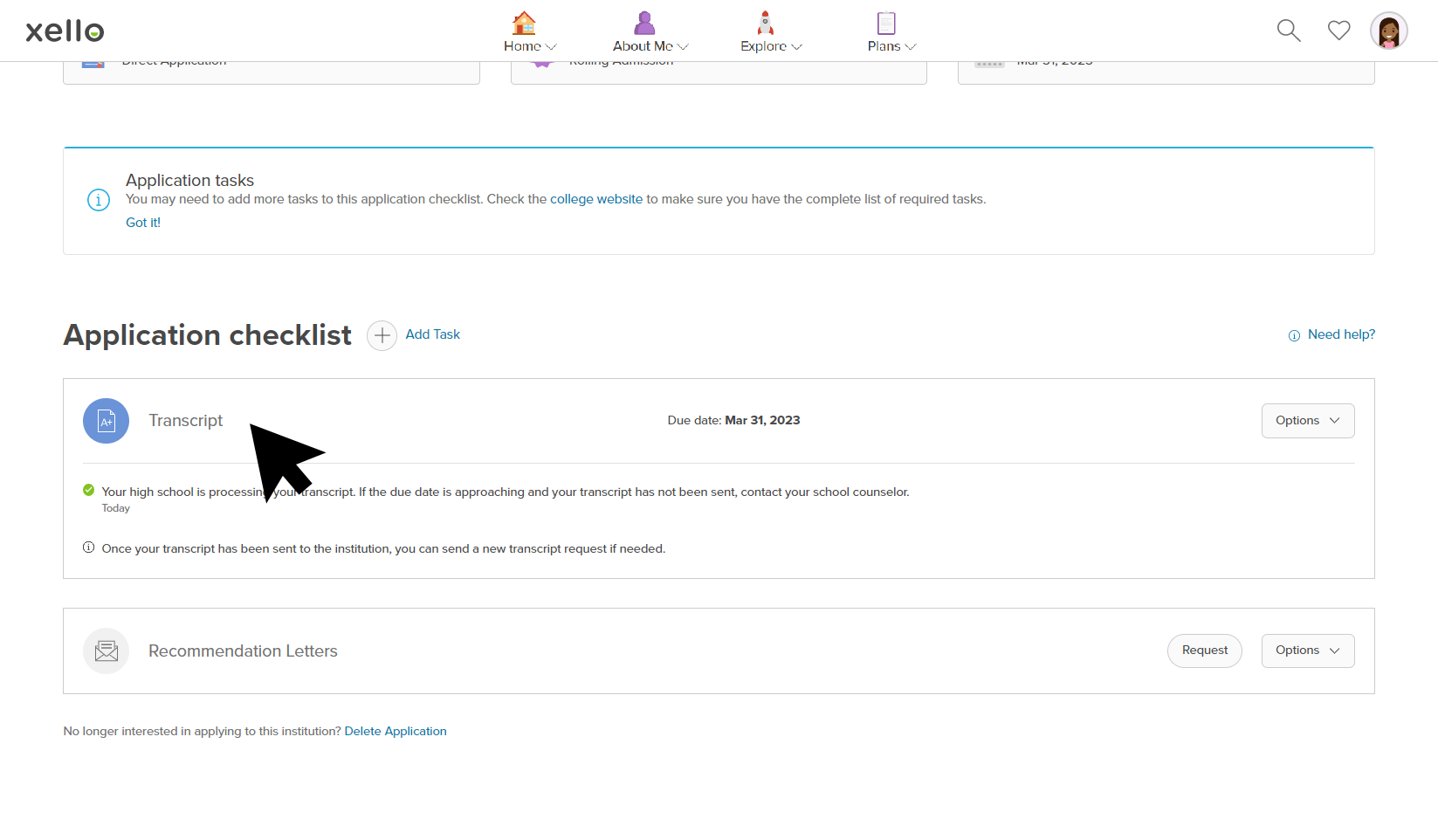 A guided request experience instills confidence and quality. Students are guided through requesting key documents like academic transcripts and letters of recommendation. Relevant tips teach students how to write high quality requests that can be sent, tracked and saved within Xello.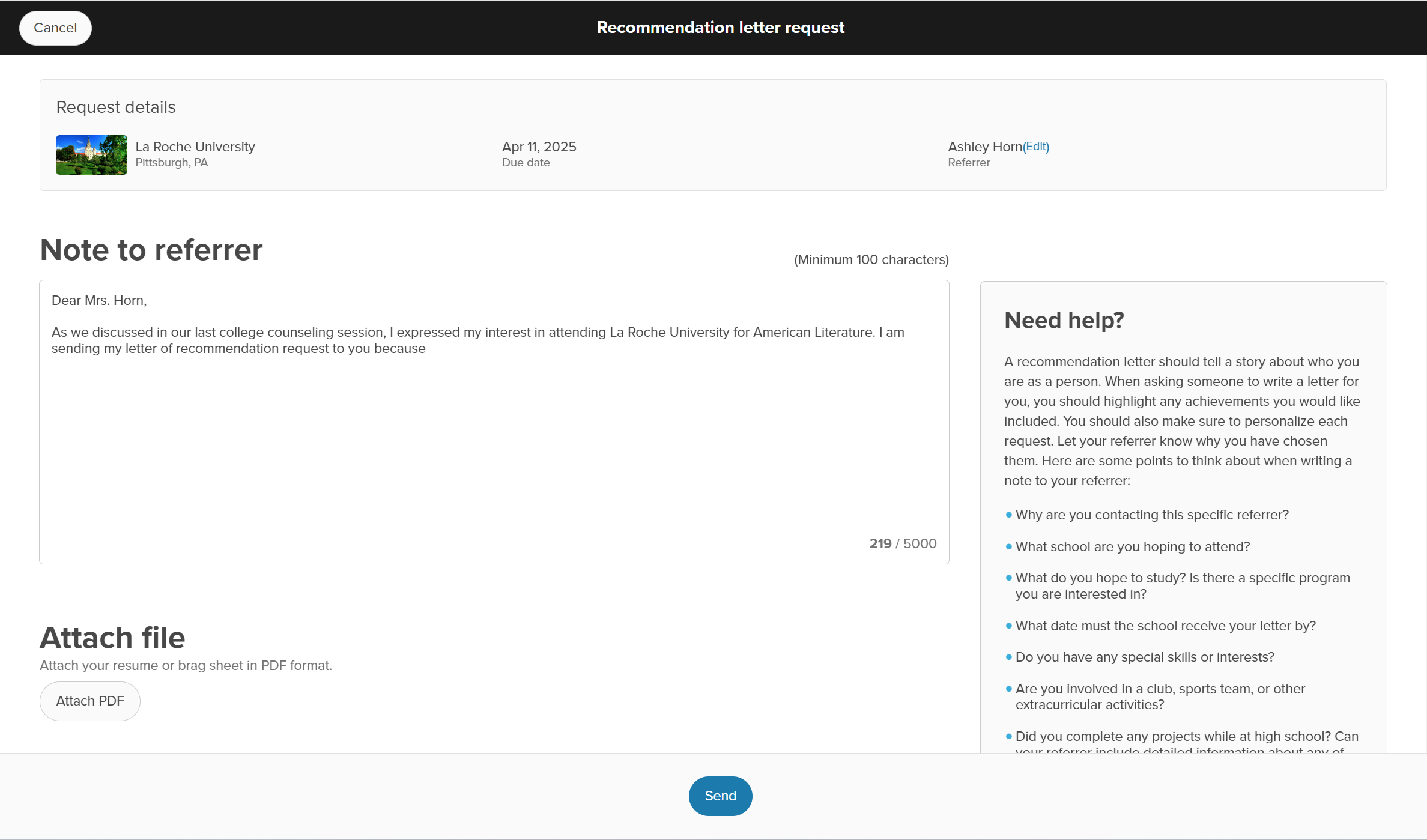 Note: If your school does not have Transcripts or Recommendation Letters and you're interested, contact your Xello Success Manager.
Meanwhile, in their Educator Account, educators import student transcripts, view the latest transcript and recommendation letter requests, send the necessary documents to the institutions, and track their progress.
To learn more about Transcripts and Recommendation Letters, and share resources, check out the list below.
PDF

PDF

Educator Quick Guide on Transcripts

Quick reference document on how educators fulfill student transcript requests in Xello.

PDF

PDF

Student Quick Guide on Transcripts

Quick guide for students on how to request transcripts, create an application tracker and view the progress of their transcript request.

Xello Resource

Xello Resource

Transcripts in Xello

View our Knowledge Base hub of everything to do with Transcripts.

Xello Resource

Xello Resource

Recommendation Letters in Xello

Check out our Knowledge Base section on Recommendation Letters.