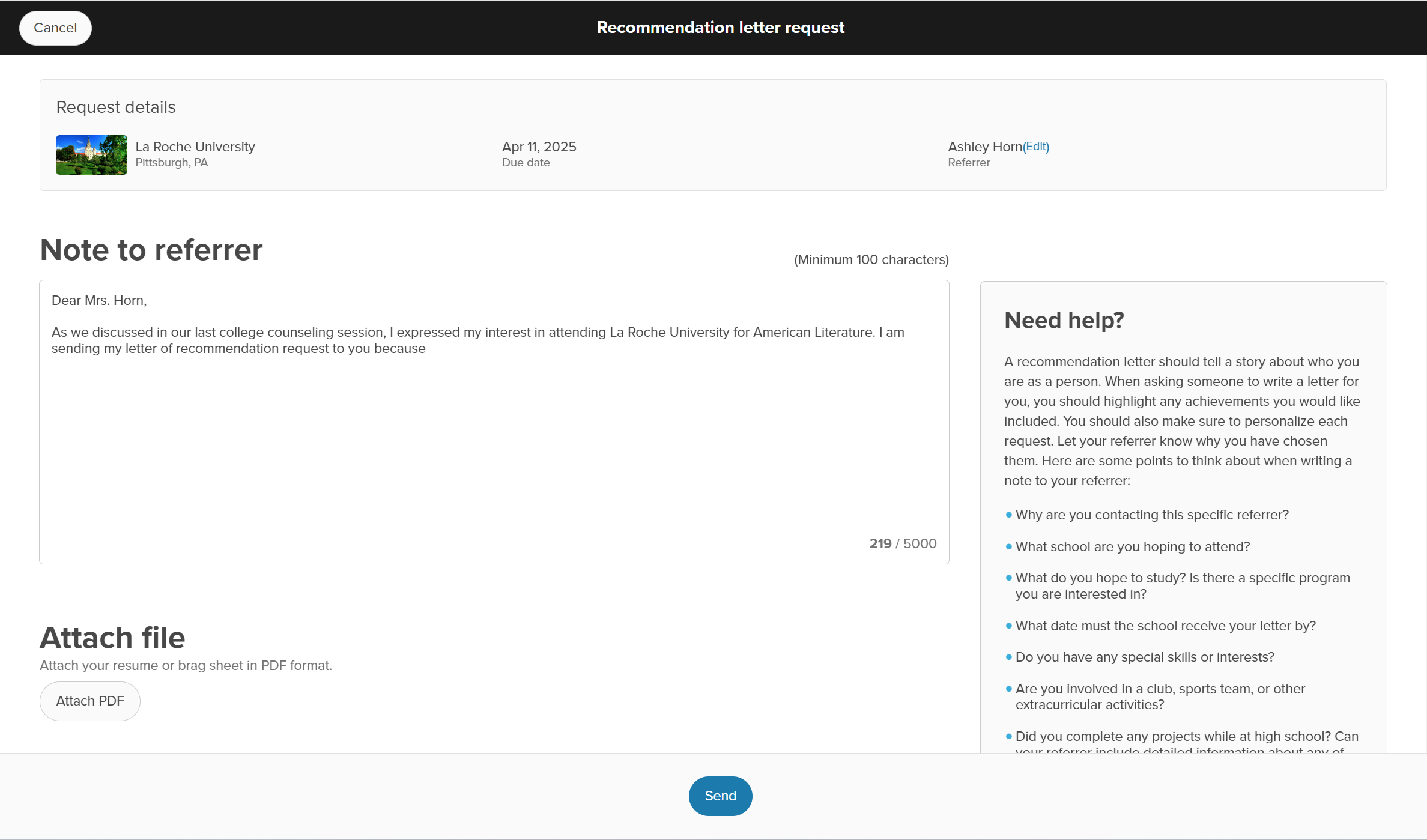 About recommendation letters in Xello
From their College Planning tool, using their College Application tracker for each institution, students make a request to a teacher, a coach, or other adult mentor to write a recommendation letter on their behalf. The students are prompted to write a personal note to their referrer and are given helpful tips on what to say. They then enter the referrer's email address and send the request.
Students are able to track the progress of their request in real-time, as the request is sent, the letter uploaded, and when the institution has received it.
Meanwhile, in your educator account in Xello, view the latest requests sent by students to referrers, send an uploaded letter to the institution when necessary, and keep track of the progress of sent recommendation letters.
Xello has partnered with the National Student Clearinghouse (NSC) to send e-documents such as transcripts and recommendation letters to post-secondary schools. If the school is in NSC's network, a referrer's uploaded recommendation letter will automatically be sent to the school. If the institution isn't in NSC's network, you can send the referrer's letter to the school by entering the appropriate email address. The institution will receive an invitation to securely view the letter.