Resume Builder makes it easy to take the valuable information students have learned about themselves through assessments, self-reflection, and early experiences, and turn it into a professional resume.
Students access this feature from their About Me page. Once they've begun, they have access to the Tips & Samples on every page to help guide them in do's and don'ts of writing a stand-out resume. As they fill out each section of their resume using content already entered in About Me, they also have the option to add new skills, interests, or experiences. New content is then synced and saved to their About Me profile. At any point they're able to readjust the order of the sections so they can put their strongest skills and experiences first. Once they're ready, they download their completed resume either as a fully formatted, professional PDF, or as an RTF file if they wish to style their resume their own way.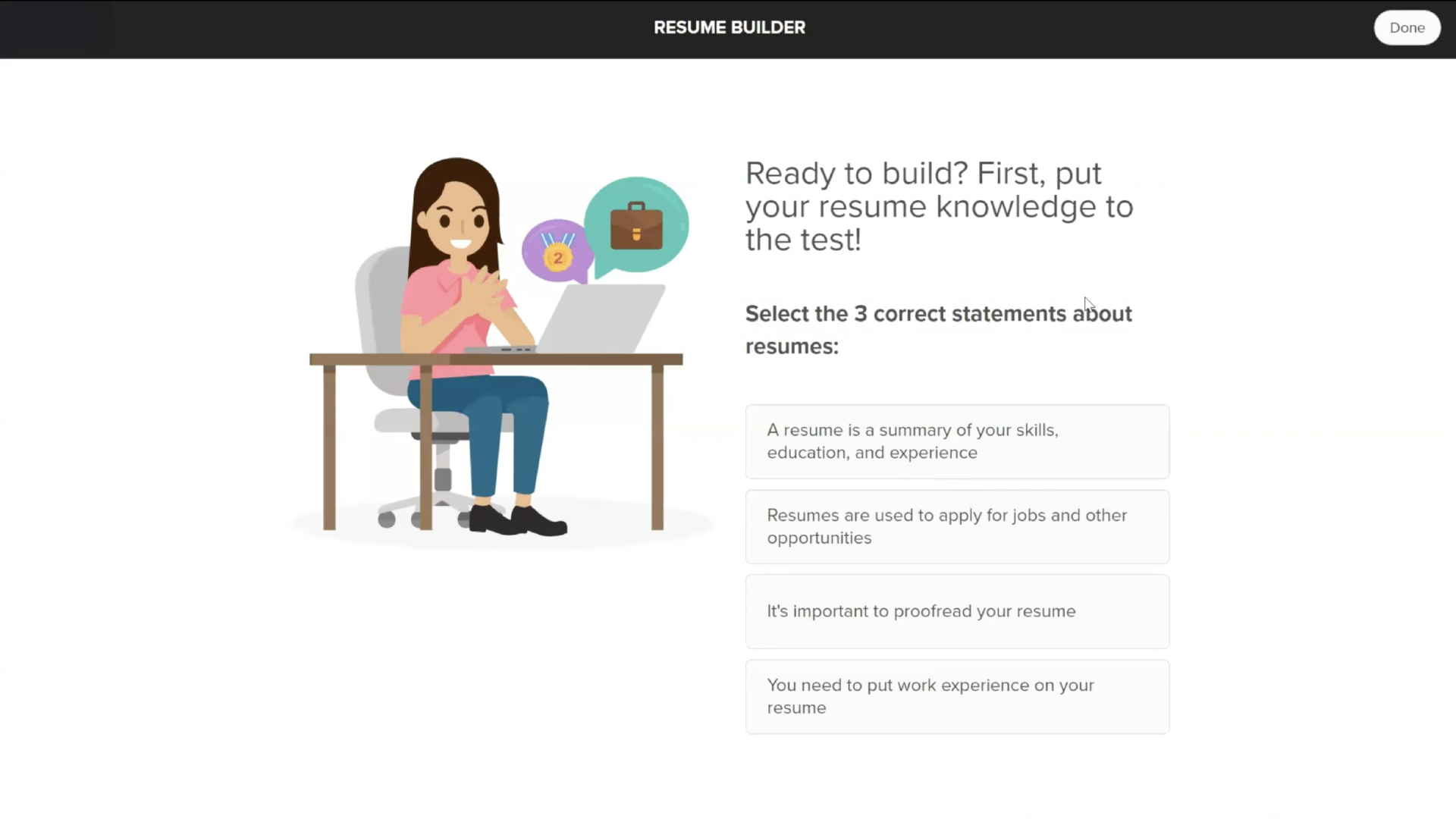 Back to top
Additional Resources
Get Started
Resume BuilderLearn how Resume Builder pulls in the work students have already completed in other parts of Xello to create a professional resume. Use the lesson plans to help deliver Resume Builder in class.
Get Started
About Me & Resume BuilderThis module will explore how students capture their interests, skills, and experiences and use this knowledge to build a customizable resume.
Training
Xello Resume Builder Resume Builder is a powerful tool that helps students connect their progress in Xello directly to the real world. In this session, learn how your students can quickly turn their About Me activities into a professional resume.