These last 49 questions in the Matchmaker trio of assessments have students further narrowing their interests to give them more accurate career matches.
Access the Mission Complete Assessment
In order to begin Mission Complete, students must have completed both the Matchmaker and Personality Style phases.
Students can access Mission Complete from two places: their Student Dashboard (the first page when they sign in to Xello); or their About Me page, in the Career Matches section.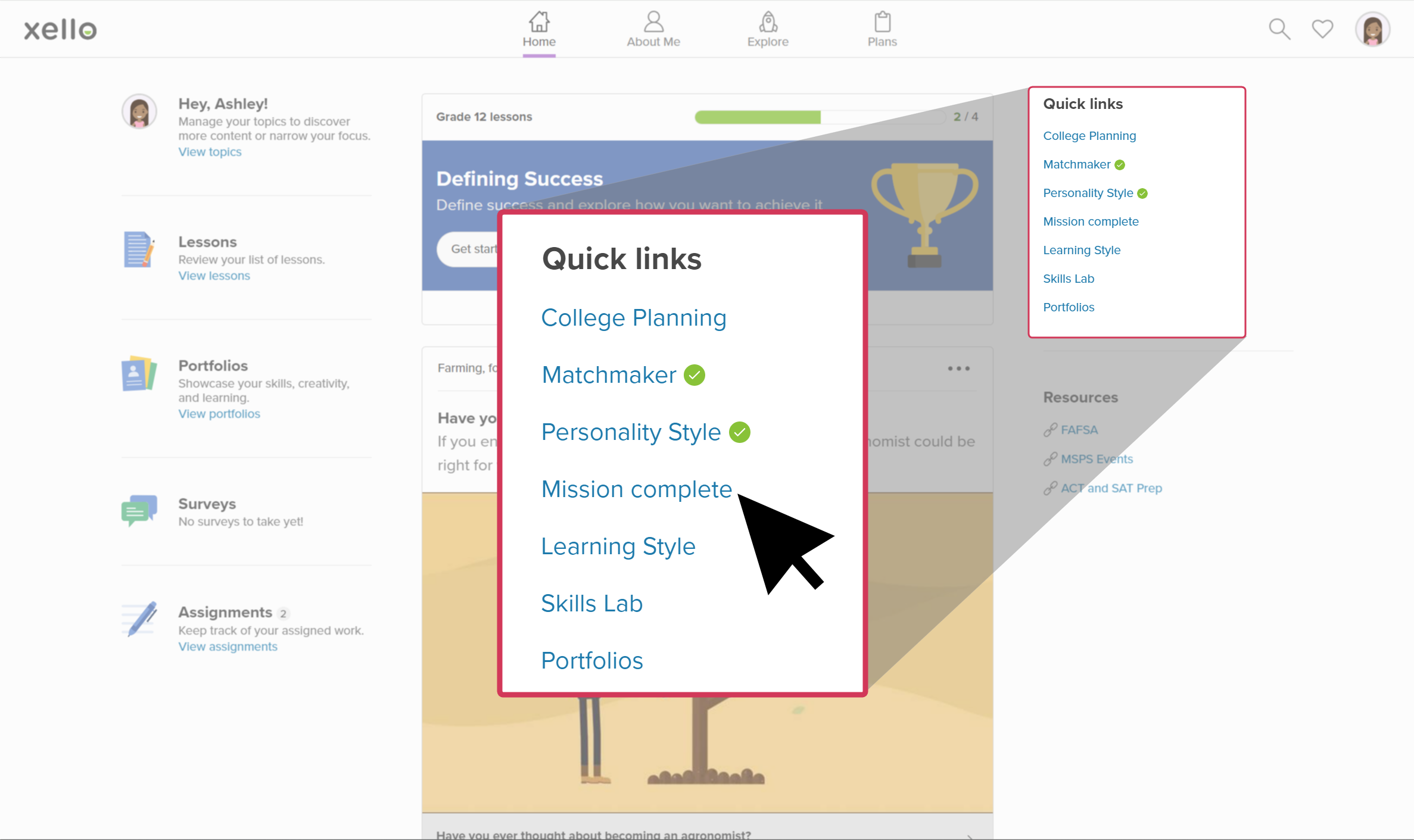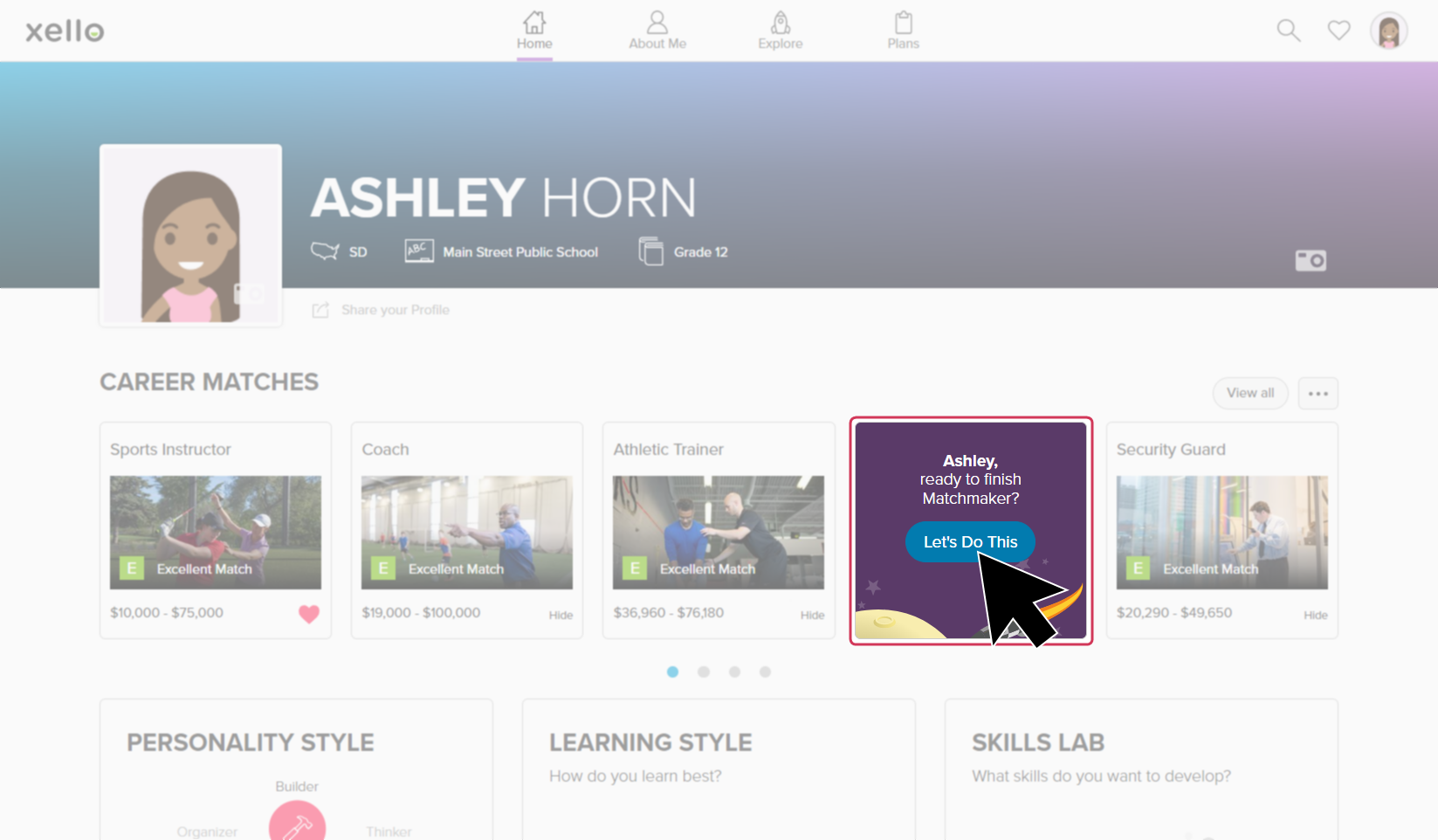 ---
Find Out Why they Matched with Careers
From the top of any career profile, next to the Save button, the student clicks Find Out Why to open a table with their answers comparing how strongly their interests match with the central aspects of the career they're viewing.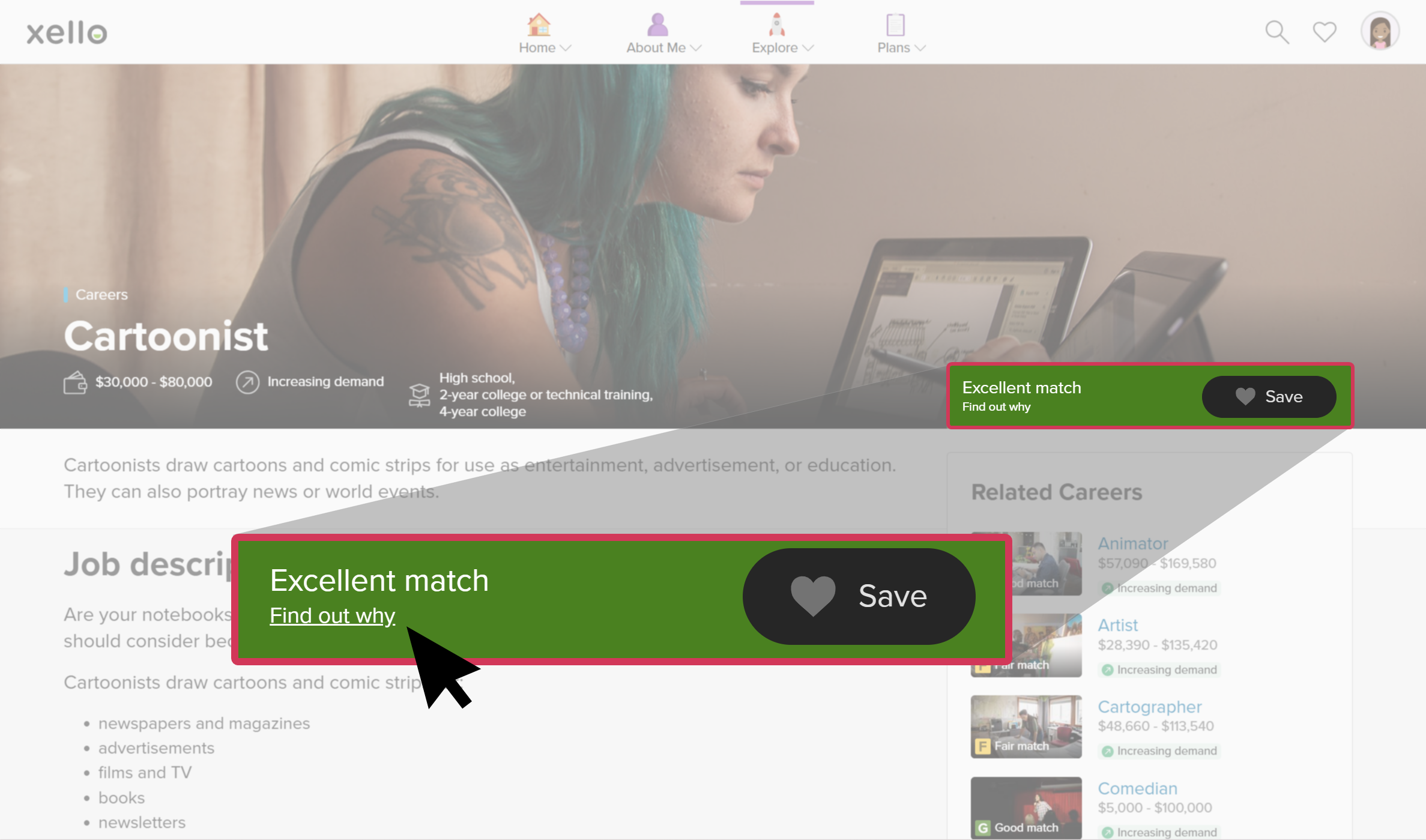 Once Mission Complete is finished, their career matches are fine-tuned through 116 different situations they've ranked.
---
Reset the Mission Complete Assessment
The Mission Complete assessment works in tandem with the Matchmaker assessment. This means that resetting Mission Complete requires resetting Matchmaker as well.
Please note:
All Matchmaker answers will be deleted (this includes Personality Style and Matchmaker)
Careers in Explore Careers will not be sorted by Matchmaker results
Strength of career matches (Excellent, Good, Fair, Poor) will not show on career cards
Their top matches will not show at the top of their About Me page
To reset all Matchmaker assessments:
From the top of any page in Xello, students click About Me.
At the top of the About Me page, located in the Career Matches section, students click the three-dot button and select Reset Matchmaker.
They confirm they want to reset the Matchmaker quiz and start over by clicking Yes, Reset.
Back to top