In Skills Lab, students assess 35 skills and critically evaluate how often they wish to use each skill in their future career.
This assessment is unique as it removes the anxiety and pressure that often comes with assessing how good they already are at a skill. Instead it has them focusing on the skills they'd most enjoy using, and which ones they value most.
Note: Because it involves more advanced cognitive capabilities, Skills Lab is available for students in 9th grade and up.
How to Access Skills Lab
Students can access Skills Lab from two places: their Student Dashboard (the first page when they sign in to Xello), and their About Me page.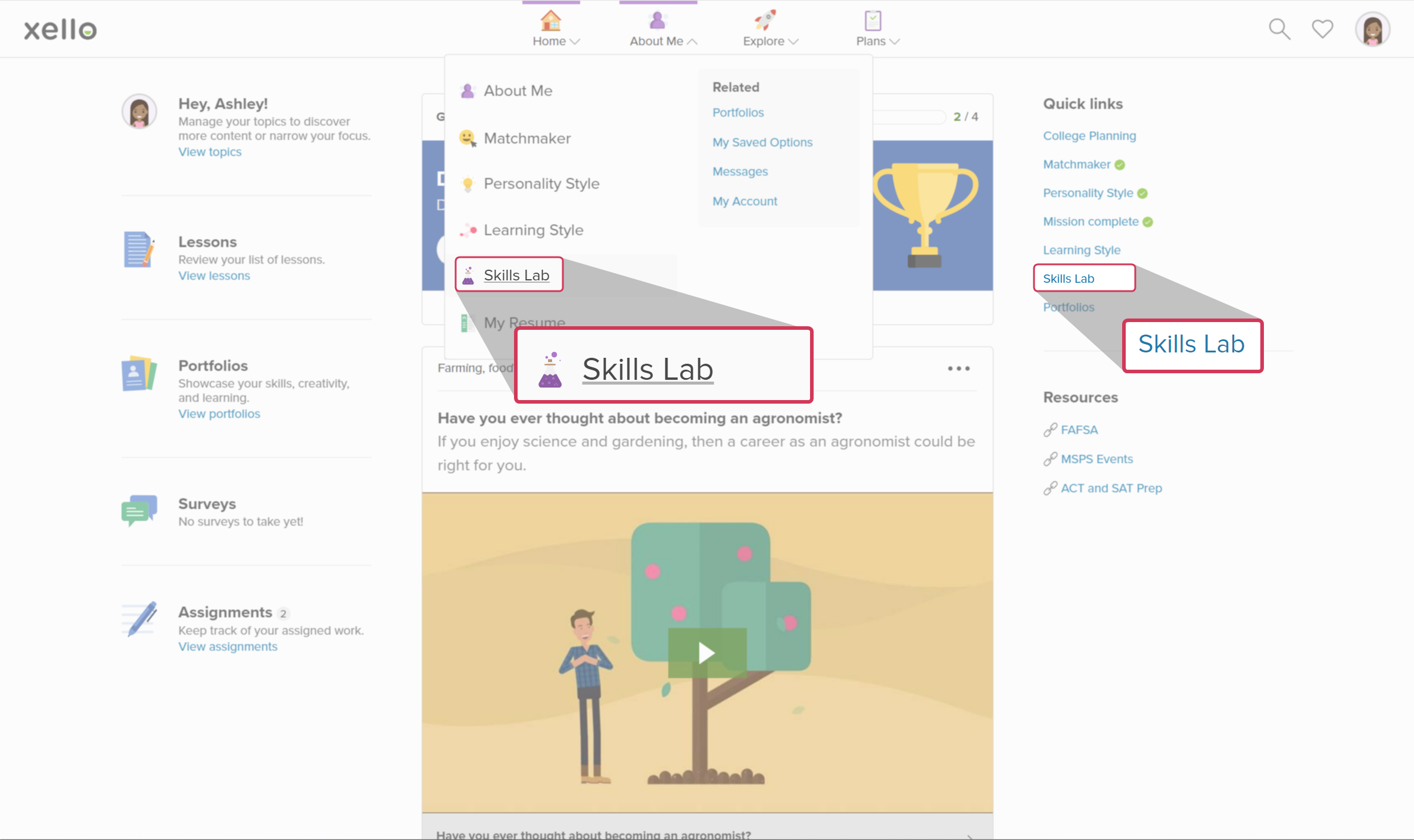 Find Out Why
From the top of any career profile, next to the Save button, the student clicks Find Out Why to open a table with all their assessment results. They click on the tab called Skills Lab (Skills) for their ranking comparing how strongly the skills they most desire to use match with the skills of the career they're viewing.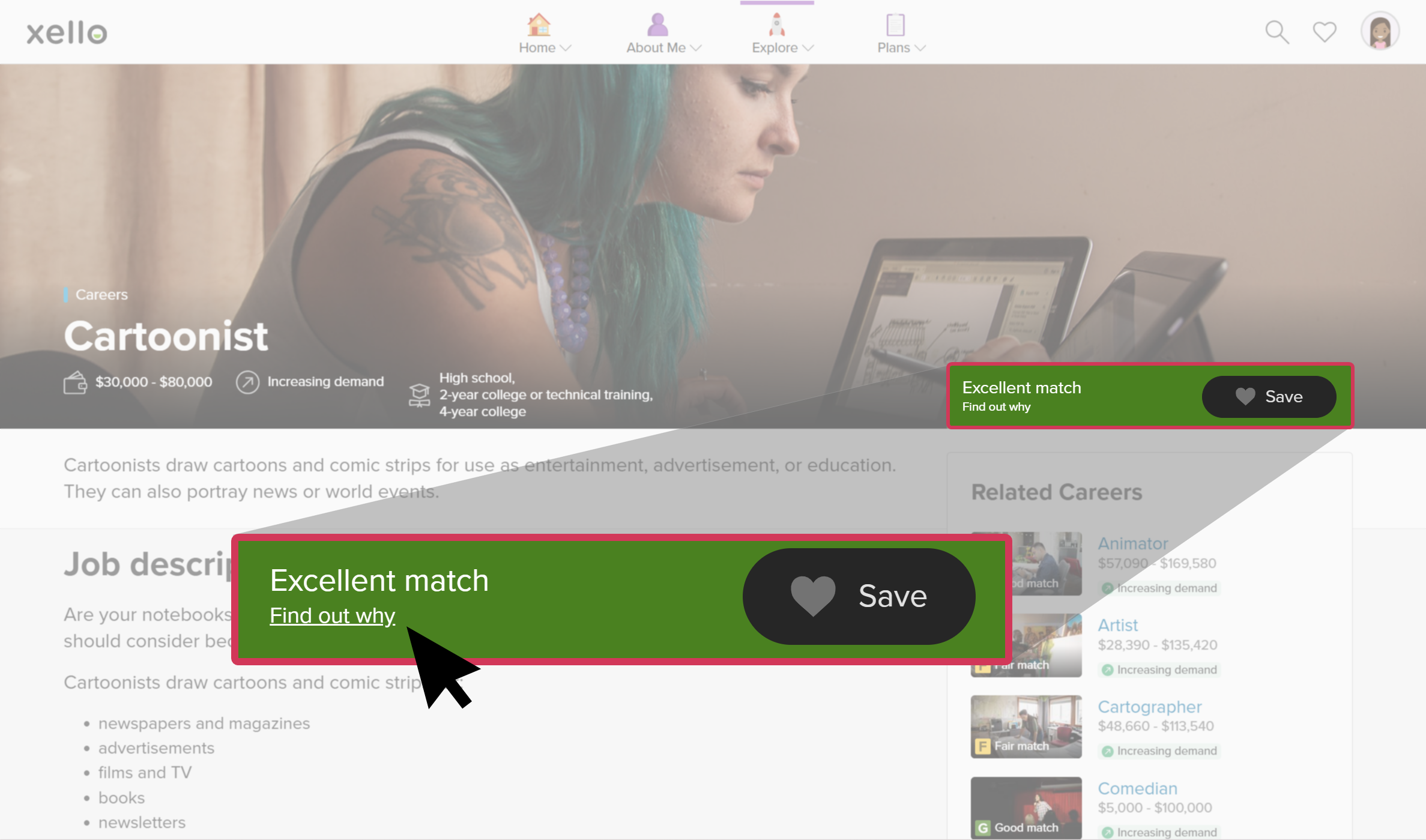 ---
How to Reset the Skills Lab Assessment
Students can opt to redo the entire Skills Lab assessment. It will erase all of their answers until they redo the quiz.
How students reset the Skills Lab assessment:
From their Student Dashboard, students click Skills Lab to open their results page.
After scrolling to the bottom, students click Do the Quiz Again.

Tip: Alternatively, students can change select answers by going to their results page and clicking Review My Answers.
---
Introduction to Skills Lab video
Check out this Introduction to Skills Lab video below:
Back to top