Move scholarships out of your filing cabinet or spreadsheet and into Xello, allowing students to quickly find relevant and valuable scholarships they can apply to. Using pre-set form fields, you can easily add local scholarships into Xello, increasing scholarship exposure and making it easy for students to view, compare, and apply.
Once students have found a scholarship they're interested in, they add it to their My Scholarships list and track their application progress.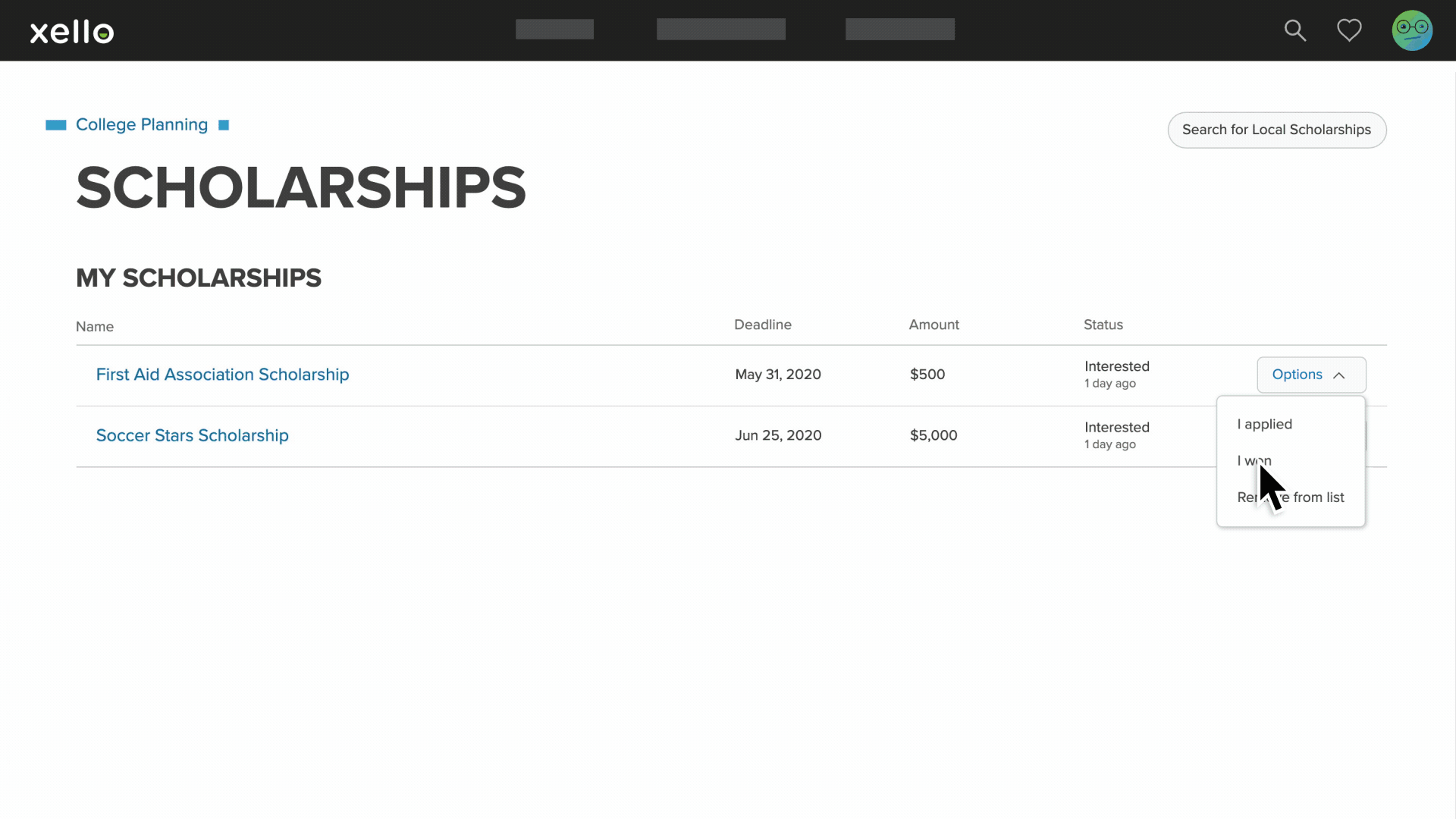 Here are a few resources to check out and share with educators so you can support students as they search for and apply to Local Scholarships.
Xello Resource

Xello Resource

Add Local Scholarships

Learn how to add or edit local scholarships for students to find and apply to.

Xello Resource

Xello Resource

How Students Find a Local Scholarship

Learn how students search for and find local scholarships posted in Xello.

Xello Resource

Xello Resource

Run Reports on Scholarship Applications

Learn how you can track how many students are interested in which scholarships.