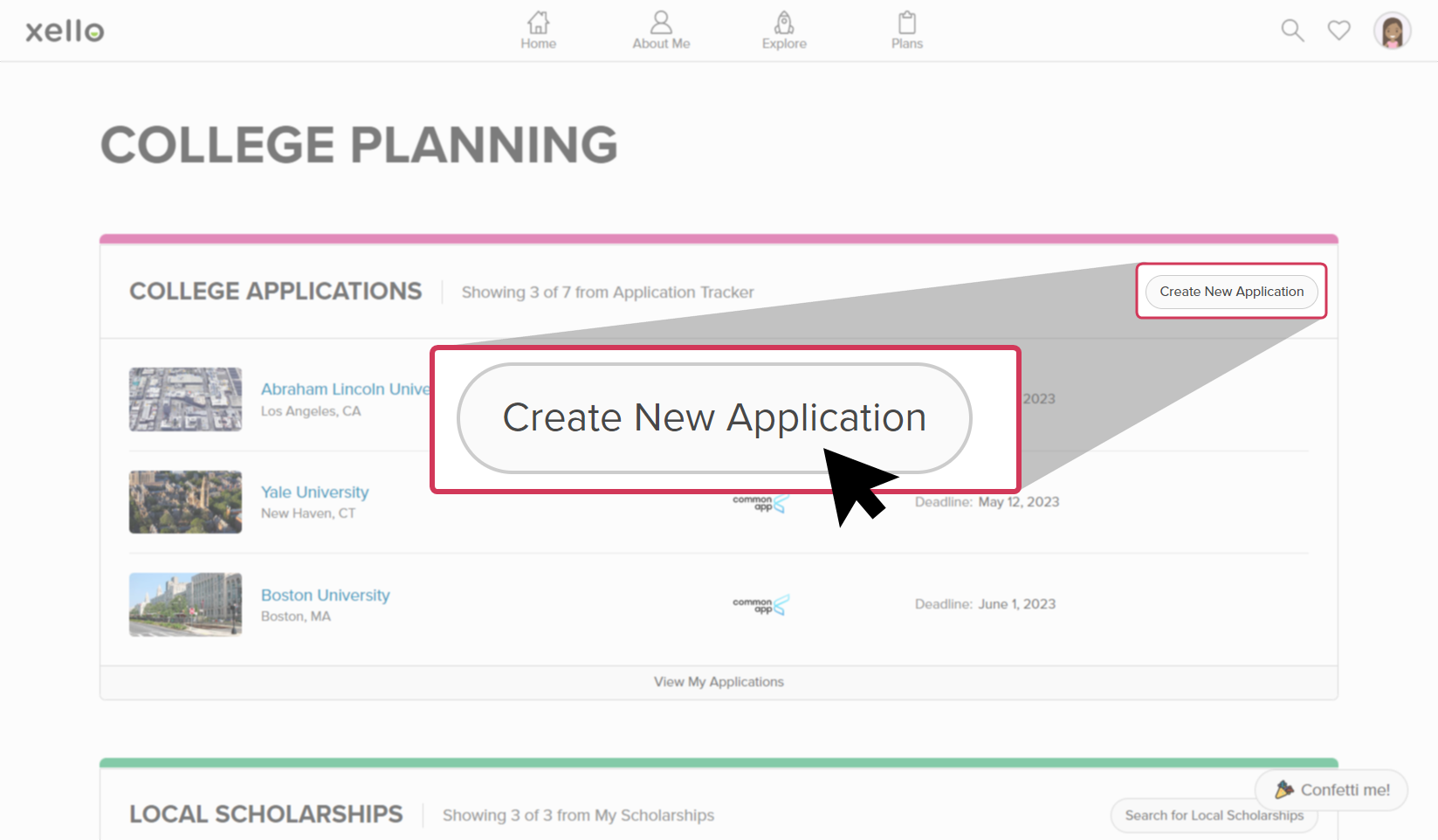 About College Planning in Xello
Applying to a post-secondary school is overwhelming. Students feel the pressure of finishing their last years of high school while also trying to juggle the many tasks that are involved in the application process. It can be hard to keep track of the schools they're applying to, remember to get their recommendation letters, their transcripts sent, apply for scholarships, their SAT/ACT scores sent, their personal essay finished, and all before the strict deadlines set by the institutions.
In Xello, using the College Planning tool, students research the schools they're interested in, build a plan, and then track the action items, deadlines and application progress for each institution using the College Applications tracker.
To stay well-informed, students check out the Knowledge Hub where expertly curated articles and media help guide students through the overwhelming process of applying to college. These topics include using financial aid such as FAFSA, grants, and scholarships to help pay for tuition and other college expenses.
Meanwhile, from your Educator Account, see which institutions and scholarships your students are applying to, view transcript and recommendation letter requests, send the transcripts and recommendation letters to the students' preferred institutions, view and complete forms requested for Common App colleges, and run reports on your students' application progress.
About College Planning in Xello
View a Student's College Application Status
Run Reports on College Planning