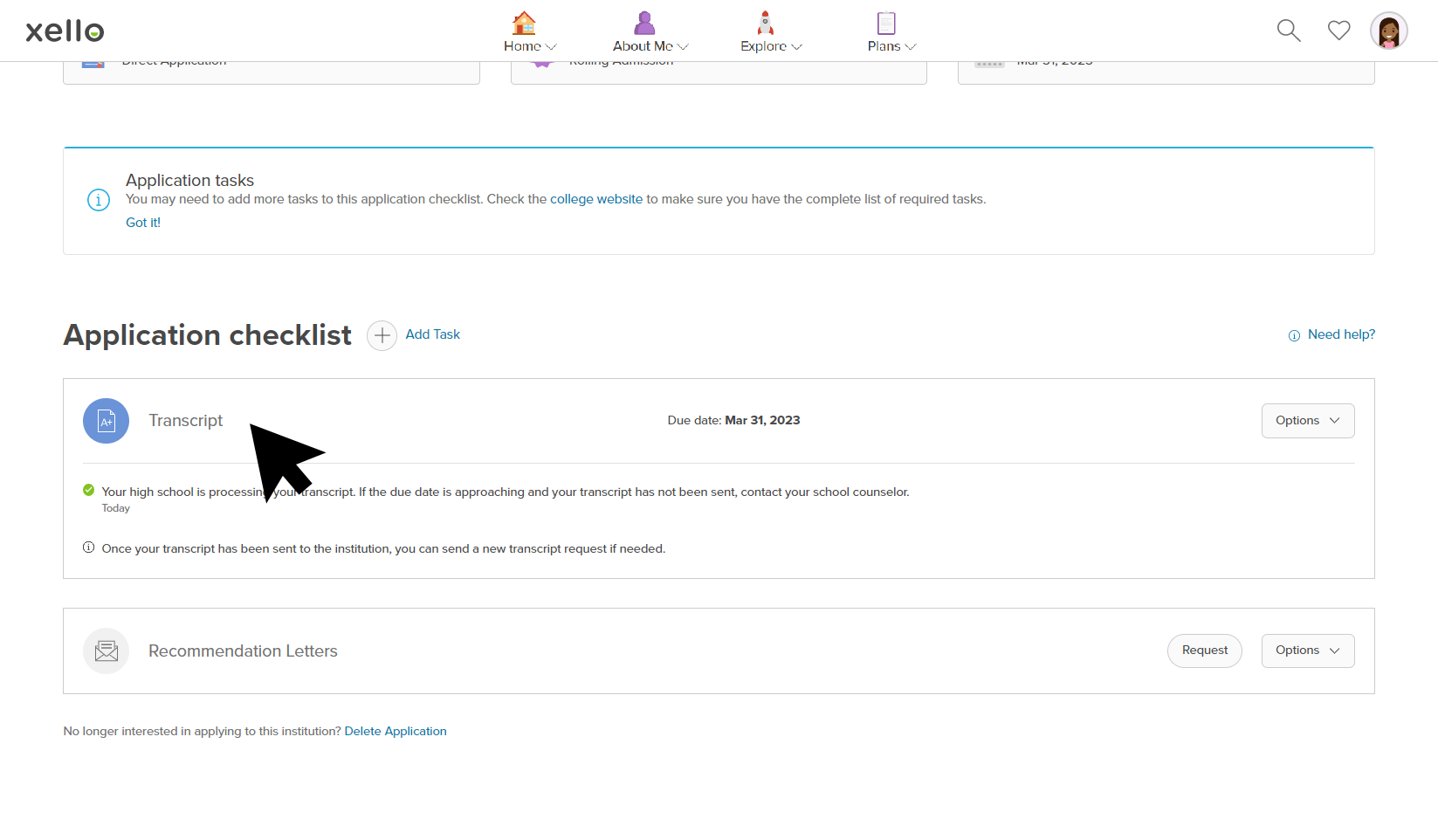 About Transcripts in Xello
Help your junior and senior students manage the daunting task of applying to post-secondary institutions through Xello's College Planning tool. Students use this tool to keep track of the many moving pieces in the application process, including Transcripts.
Once they've sent a request for an educator to send their transcript to the institution, students are able to track the progress in real-time. They can monitor when they requested it, when it was sent to the institution, and whether or not the institution has received or opened the transcript.
Meanwhile, in your Educator Tools in Xello, you can import student transcripts and view them, view latest requests, send transcripts to the institutions, and track their progress.
Xello has partnered with the National Student Clearinghouse (NSC) to send e-documents such as Transcripts and Recommendation Letters to post-secondary schools. If the school is in NSC's network, transcripts can be sent directly from Xello. Otherwise, use Xello to send it via email. If sending it through post mail, mark the date so you and your students can still track when it was sent.